Black Chamber of New Jersey celebrates banner year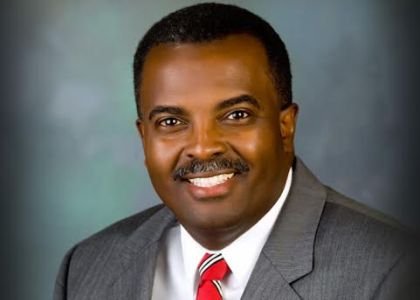 Dignitaries including New Jersey Lt. Gov. and Secretary of State Kim Guadagno were among more than 100 people that recently attended the year-end holiday celebration by the African American Chamber of Commerce of New Jersey (AACCNJ) in Trenton.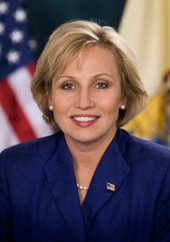 In a brief speech to the crowd, Guadagno lauded the AACCNJ for being a mentor and vocal advocacy group to thousands of business owners across the state. Additionally, Guadagno encouraged entrepreneurs to pursue contracting opportunities with the state government. "We have awarded hundreds of thousands of contracts to minority and women owned businesses across New Jersey," she said. "We continue to recognize the importance of small businesses to our economy."
In the keynote address, John Harmon, president and CEO of the AACCNJ, said major initiatives are on tap for his organization in 2015, including round table discussions with government officials and heads of major corporations in an effort to bring more minority and women owned business enterprises (M/WBE's) on board as suppliers and vendors. "We are not a social or marketing organization," Harmon said. "We are an advocate for the small minority business owner and provide a platform for entrepreneurs to share and express themselves." He added that a greater level of reciprocity from local mayors and county leadership across the Garden State is essential for the continued growth and sustainability for minority-owned businesses.
Harmon said one of the first major events of the AACCNJ in the new year will be the Martin Luther King Luncheon in mid-January. The event will spotlight education. Phoebe Haddon, Chancellor of Rutgers University and Rochelle Hendricks, Secretary of Higher Education will highlight the program. To register for the event, please visit the organization web site at www.aaccnj.com.