Beverly Johnson says Bill Cosby drugged her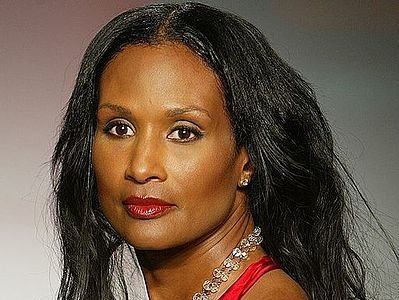 Supermodel Beverly Johnson is the latest woman to accuse comedian Bill Cosby of drugging her. Johnson, 62, is the first African American woman to appear on the cover of American Vogue and was transformative figure in the fashion and beauty industry.
In an essay published in Vanity Fair magazine, Johnson writes that in the 1980s, she, like the rest of America, was enamored with Cosby's mystique: "He was funny, smart, and even elegant—all those wonderful things many white Americans didn't associate with people of color."
When her agent called to tell her she had a role on "The Cosby Show," she was ecstatic – and she needed the money, as she was in the midst of a custody battle with her ex-husband for her only child.
After her first meeting with Cosby, he invited her to his brownstone and told her to bring her daughter, but looking back, she said it was all a set up.
"That first invite from Cosby to his home seems like part of a perfectly laid out plan, a way to make me feel secure with him at all times. It worked like a charm."
When she was invited back to his home again, this time without her daughter, Johnson said they had a light dinner and rehearsed her role. Then, Cosby insisted on making her his special coffee. She declined, telling the comedian that she did not like to drink caffeine so late in the day, but he was persistent.
"He wouldn't let it go," she said. "He insisted that his espresso machine was the best model on the market and promised I'd never tasted a cappuccino quite like this one."
She said she felt silly arguing with Bill Cosby, so she acquiesced and accepted the cappuccino.
"I knew by the second sip of the drink Cosby had given me that I'd been drugged—and drugged good.
My head became woozy, my speech became slurred, and the room began to spin nonstop. Cosby motioned for me to come over to him as though we were really about to act out the scene. He put his hands around my waist, and I managed to put my hand on his shoulder in order to steady myself."
She said she knew what was happening and her drugged brain slipped into "survival mode" and she started cursing him out.
She said Cosby became angry with her and dragged her out of his brownstone and "shoved" her into a taxi.
A couple of days later, after the effects of the drug wore off, Johnson said she felt the need to confront Cosby about his actions.
She said she dialed the private number he gave her and to her surprise, Cosby's wife, Camille, answered the phone.
"A little shocked, I quickly identified myself to her in the most respectful way possible and then asked to speak to Bill. Camille politely informed me that it was very late, 11:00 P.M. and that they were both in bed together."
Johnson said she apologized and never called back.
"At a certain moment it became clear that I would be fighting a losing battle with a powerful man so callous he not only drugged me, but he also gave me the number to the bedroom he shared with his wife."
Cosby's attorneys did not respond to Vanity Fair's request for a comment.
Johnson said seeing Cosby's other accusers come forward gave her the courage to tell her story.
"For a long time I thought it was something that only happened to me, and that I was somehow responsible. So I kept my secret to myself, believing this truth needed to remain in the darkness," she writes. "Now that other women have come forward with their nightmare stories, I join them."
She told "Good Morning America," "Sometimes it's really hard to do the right thing, but I've got to do this, I've got to do it for my daughter, I've got to do it for my granddaughter."
Follow me on Twitter @ShondaMcClain.