Rutgers Ph.D. Student Helps Revitalize Park in Camden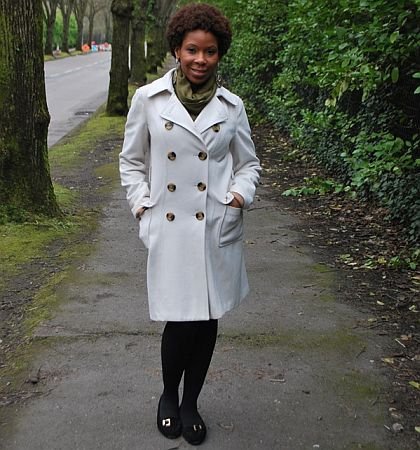 Growing up in a poor neighborhood in the Southeast Bronx, Rasheda L. Weaver knew that she was going to make a difference.
"I believed that I was smart and could do anything I put my mind to, while many of my peers felt poverty limited their potential to do and be something great," recalls the Ph.D. candidate in public affairs-community development at Rutgers University¬–Camden.
Fast forward to the present day, as Weaver is quickly making her presence felt in her adopted city of Camden. Her research project, titled "Survey of Community Attitudes and Utilization of Cooper River Park West," was part of a successful revitalization effort to restore and reopen the park, also known as Gateway Park, which has been closed for the past 14 years and now is preparing to reopen next spring.
"The park is truly a community asset," says Weaver, who recently moved to Camden's Cooper Plaza neighborhood. "It's a beautiful, but historically neglected, resource in Camden, where there is a limited amount of uncontaminated, green space."
A Civic Engagement Graduate Fellow at Rutgers University–Camden, Weaver was tapped to mentor students on survey development and analysis in the Honors College seminar, "Ecology: The Urban Science?," taught by Tom Knoche, a part-time lecturer of urban studies. The course focused on Cooper River Park West, an open space located between Admiral Wilson Boulevard and the section of the river west of Route 130.
As Weaver explains, the Delaware River Park Authority (DRPA) closed the park in 2000, citing lack of funds for maintenance and renovations. In 2010, Camden County announced a $23 million plan to improve the adjacent Cooper River Park East in neighboring Pennsauken. Shortly thereafter, the Friends of Cooper River Park West formed and began to call for the western section in Camden to be reopened.
The group then reached out to the Honors College at Rutgers–Camden to conduct a series of research projects that would help make its case. During the spring 2014 semester, students in Knoche's class conducted surveys, tested the water and soil qualities, conducted a historical analysis, held community events, and developed a business plan.
"I fell in love with the project right away," says Weaver, who attended DRPA meetings and learned to navigate the public policy process.
Utilizing her research experience, Weaver surveyed more than 100 members of the Camden community on their attitudes towards safety, maintenance, utilization, and desired features regarding Cooper River Park West. She applied Broken Windows Theory in order to highlight the connection between park maintenance and safety perceptions.
"According to the theory, neighborhoods that are unkempt or in a state of disarray are more susceptible to vandalism and violence, or make people feel that they are, because it shows that no one cares for them," explains Weaver.
Consistent with the theory, Weaver determined that participants who found the park poorly maintained tended to view the park as unsafe and in need of security. Her research also revealed community members' desires for amenities such as lighting, security, biking and walking trails, playgrounds, picnic tables, and bathrooms.