Nelly opens up on fatherhood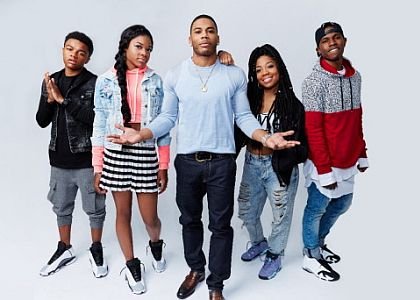 Rapper Nelly is working on new music and will embark on a tour in Australia in January with Lupe Fiasco and B.O.B., but before that, the Honey Nut Cheerios spokesman is focused on raising his kids.
In an interview with Marc Lamont Hill on HuffingtonpostLive, the father of four - two are his biological children (Chanelle and Cornell III) and two are his late sister's children (Lil Shawn and Sydney) - opened up on parenting and the difficulty of protecting children in a digital age.
"I think parenting these days is definitely different from when a lot of people grew up," said Nelly, 40. "As much blame as we give a lot of our kids for what they're not doing ... I also try to give them as much credit for dealing with things that we didn't have to deal with. Bullying was one-on-one and face-to-face. Now it's all over the Internet. You think you had it bad when somebody put out a rumor on you in the school, think about somebody putting a rumor out about you on the Internet."
When asked how his children view him as a parent, the two-time Grammy winner took pause.
"I don't know," he said. "I definitely hope with all my heart and believe that they know where it's coming from, regardless of if it's good or bad. I always try to funnel it – the decisions I make – good or bad, through unconditional love to let them know that it is coming from a sincere place. I could be wrong … but I have great kids considering what they could be doing [and] what I was doing at their age."
Fans are offered a glimpse of Nelly with his family on the reality series, "Nellyville," airing Tuesday nights on BET.
"I thought that this show could be different in the sense of showing that a single father and being a Black man; [although] I'm not married, I'm always there for my children as much as possible," said Nelly.
Follow me on Twitter @ShondaMcClain.