"Integrity Still Matters"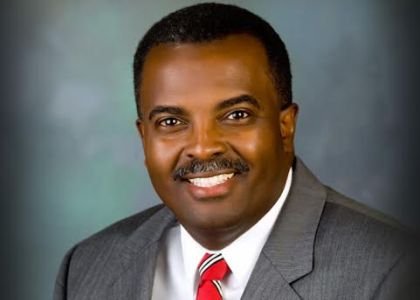 Now let's take a brief look at some of the accomplishments of the two-term sitting President Barack Obama:
•Signed Historic Healthcare Law coined "Obamacare" - Affordable Care Act
• Ended the War in Iraq
• Found and Assassinated the Mastermind of the Greatest Act of Terror in the History of USA – 911
• Supreme Court Nominations - 1st Hispanic Justice Sonia Sotomayor
• 1st Black Attorney General - Eric Holder
• Positioned the US as the number #1 and #2 producer of gas and oil respectively in the world
In my opinion, there are a number of successes noted here that the challenger could have selected to debate with Senator McConnell , and easily countered an opposing view, however, she chose to roll the dice and lost big time. The irony here in this instance is that those seeking office as well as many incumbents, far too often, the interests of the constituency, is never at the forefront. I challenge you to take a moment and reflect upon a current office holder that you voted for and list the agenda items that these office holders campaigned on and contrast it with what
they have actually delivered to those who voted them into office. I know that I cannot speak for you but my calculations produced a short list of elected officials representing my community.
However, like most things in life, if you search hard enough, you will actually find a few elected officials that people near and far share complimentary commentary. In this case, I am describing no other than the Honorable Maynard H. Jackson, the late, former Mayor of Atlanta. As the first African American Mayor of Atlanta, he served three terms (1974–82, 1990–94). Mayor Jackson became a national figure, due to his protest and subsequent shut down of the Atlanta Airport Expansion project due to its lack of diversity and inclusion. This was an example of a politician, representing the interests of his constituency.
In my opinion, there must be some tangle evidence resulting from candidates that our votes place in office, otherwise why do they deserve to be reelected? In my experience, I encounter people across the state of New Jersey who consistently, vote for candidates based on an emotional attachment and not on a definitive agenda that will favorably impact their lives or community in which they live. This was not the case for Mayor Jackson, he fought for the interest of his constituency, and because he knew the potential economic impact it would have for those seeking employment or contract opportunities. One beneficiary from Mayor Jackson's efforts was the late Herman J. Russell, an influential construction and development mogul, who commenced his entrepreneurial journey at the age of 16 when he purchased a dilapidated home for $125. He most notably founded H.J. Russell & Company, a local construction firm that helped build many of the city's most important structures, in 1952. He also was a key member of the Civil Rights movement and broke down barriers for minority entrepreneurs.
"As the founder of one of America's most successful construction and real estate businesses, Mr. Russell shattered countless barriers and created greater opportunities for all, but especially for African-Americans," Mayor Kasim Reed said in a statement. "When history catches its breath, Mr. Russell's life work will place him among the most significant heroes of the Civil Rights Movement because of his unwavering contributions and commitment to the progress of this city and nation. Few men have done more to make Atlanta a place where people of all races and backgrounds can bring and build their dreams."
If we could only get a handful of mayors in New Jersey to study and adopt Mayor Jackson's model, we would have more self-sufficiency of both individuals and increased sustainability of small businesses in our state.
John E. Harmon, Sr., IOM
President and CEO, African American Chamber of Commerce of New Jersey
Chairman, National Black Chamber of Commerce
Weekly broadcast every Monday - 920thevoice.com.