Annual Fauset Day to Feature Student Poetry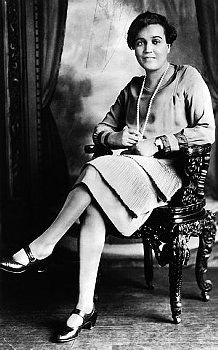 The Lawnside Historical Society will celebrate Jessie Redmon Fauset Day April 26 featuring prize-winning poetry about democracy written by fifth through 12 graders from Camden, Burlington and Gloucester counties.

The competition is designed to encourage youth to write original poetry in the vein of the Harlem Renaissance, an intellectually vibrant period for Black America. The theme is "Democracy Under Duress."
Spoken word artist Dave Benjamin Watkis will perform. After coming to New Jersey from Jamaica, Mr. Watkis graduated from Rowan University. He connects with adolescents through poetry, counseling and performances. He performed at Camden's Stop the Violence Rally at Campbell Field and with recording artists Erykah Badu, Jill Scott and Russell Simmons among others.

More than 50 students submitted original poetry. Winning poets will read their works starting at 2 p.m. in the Lawnside Public School, 426 E. Charleston Ave., where cash prizes and certificates will be awarded. Admission is free.
The Jessie Redmon Fauset Day and the Spirit of the Renaissance Poetry Competition are funded by a grant from the Camden County Cultural and Heritage Commission at Camden County College through the Local Arts Program of the New Jersey Council on the Arts, Department of State, a partner agency of the National Endowment for the Arts.
This is the eleventh year the Society will honor Miss Fauset who was born in Lawnside in 1882 when her father was pastor of Mount Pisgah African Methodist Episcopal Church here. She is an intriguing figure: a graduate of Girls High School in Philadelphia. Denied admission to Bryn Mawr College, she graduated summa cum laude from Cornell University, Phi Beta Kappa, and went on to study at the Sorbonne. She was a protégé of Dr. W.E. B. DuBois and served as literary editor of The Crisis magazine while he led the NAACP's publication as editor. Under her leadership, The Brownie's Book, the first literary magazine for Black children, began. Miss Fauset, who had taught high school English in Washington, D.C., before heading to New York, left Harlem to teach school in Montclair, New Jersey, after writing four novels in just seven years.
Source: The Lawnside Historical Society