RHOA's Kandi Burruss ties the knot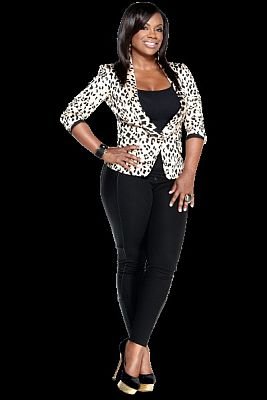 "Real Housewives of Atlanta" ("RHOA") star Kandi Burruss, 37, tied the knot with her fiancé, Todd Tucker, 40, on April 4 in Atlanta. Her cast mate, Phaedra Parks, was a bridesmaid.
The two met while filming "RHOA" in Africa in 2011 - Tucker was a producer on the show – and became engaged in 2013. This is the first marriage for both.
"Last night was the best night of my life!" Burruss tweeted following her wedding, which was captured by Bravo cameras and will be featured in a wedding spin-off, similar to NeNe Leakes' "I Dream of NeNe."
US Weekly reported that despite her previous misgivings about her future son-in-law's true intentions, Burruss' mother, Mama Joyce, watched her daughter walk down the aisle and even served up toast to the happy couple at their reception.
Mama Joyce and Burruss' feud about Tucker came to a head this season. Mama Joyce claimed Tucker was "opportunistic" and using Burruss, who has built a small empire with her music career and adult toy line. At one point, she insinuated that Tucker was cheating on Burruss with Burruss' assistant and told him she had lost respect for him.
It was a low point for everyone involved and in January, Mama Joyce copped a mea culpa.
"They're together, but I'm out of their relationship," she said. "It's much healthier. I have rekindled a very healthy relationship with my daughter, and my granddaughter [Riley], and we are in a very good place…I pray and hope that I'm wrong about Todd."
Burruss thinks she is.
In an exclusive interview with In Touch after her nuptials, Burruss said: "I never imagined that I would marry my best friend. Todd's been that to me."
Follow me on Twitter @ShondaMcClain