"Black History - Continuing a Legacy of Greatness"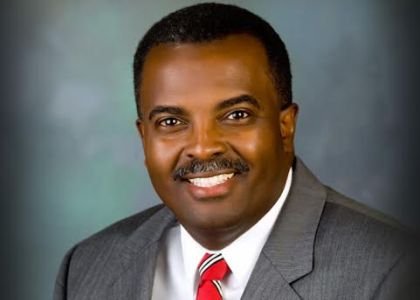 (Recently) Black History Month 2014 came to a close, for many a time of reflection on the tumult and greatness of our Black Heritage in America. Over this 28 day period, in communities across America, small and large, citizens, corporations and public officials host events, which chronicle the adversity, innovation and perseverance of blacks in America. These activities by the conveners in an indirect way, pay tribute to what Dr. Carter B. Woodson envisioned with the establishment of Negro History Week, then Black History Month. Dr. Woodson's primary goal for sharing his perspective about blacks in America during this time each year was to ensure that the account was accurate regarding the many contributions that blacks have made to our country.
The collection of stories showcased the greatness of blacks, for their work in science, business, athletics, industry, technology, agriculture, education, civil rights, and entertainment. These remarkable achievements by my ancestors underscore the significance of the saying, "It's not where you start; however, its' where you finish."
Therefore, as we bring this conversation forward to our current day in New Jersey, it's important to note, that our state is one of the most diverse in America.
However, the value of diversity is marginalized, when inclusion is not properly leveraged to ensure the best possible outcomes are achieved. Unfortunately, when we, as a society allow processes which are subjective or discourage diversity in the selection of elected officials, candidates for employment and firms for business opportunities, we reduce our chances of getting the best value for our dollar and vote.
In my opinion, the societal barriers today, which exclude black people have contributed to the systematic double digit unemployment of black Americans and the 93% of sole proprietorships of black owned firms in New Jersey that produced small corporate profit margins, reduced innovation and widened the wealth gap between blacks and whites and academic achievement gaps between whites vs. blacks in New Jersey. Statistics confirm time and time again, that the aforementioned is a correct assessment of the facts, but without a concerted action to change, things will remain the same. These are just a few of the reasons why we established the African American Chamber of Commerce of New Jersey (AACCNJ).
So let us not forget the significance of the contributions that blacks have made to America in their pursuit of equality, equity, and demonstrated excellence in a host of categories. These stories of the greatness of our black ancestry undoubtedly stimulated the minds and shaped the careers of many of New Jersey's finest black leaders today.
Moreover, the numerous accounts of our black ancestors' triumph over adverse circumstances provided the foundational belief that the individuals listed below embraced in order to succeed in a sometimes, unfair and inequitable state like New Jersey.
In closing, I would like to acknowledge and salute a few individuals that have, through hard work, and execution with a spirit of excellence have a beaten the odds and ascended to a commendable level of success: