Obama faces tough sell on Syria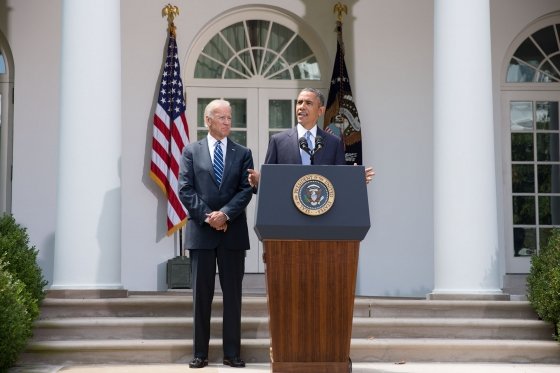 President Barack Obama plans to make his case to the American people for targeted military strikes against the Syrian government for alleged use of chemical weapons against civilians.
In an address Tuesday night, Obama will detail his reasoning for seeking congressional approval for a military action against Syria.
The president is expected to argue the use of weapons of mass destruction is a long-term threat to the United States and the world, and the U.S. has the ability to respond with air strikes without the risk of putting troops on the ground.
"It's conceivable at the end of the day I don't persuade a majority of the American people that it's the right thing to do," said Obama, speaking Friday at the end of a two-day Group of 20 economic summit in St. Petersburg, Russia "And then each member of Congress is going to have to decide."
In his news conference, Obama acknowledged the challenge he faces in persuading the American public, the international community and Congress to support military action. But he expressed confidence the American people and lawmakers, weary after long-running wars in Iraq and Afghanistan, would listen.
"I trust my constituents want me to offer my best judgment. That's why they elected me. That's why they re-elected me," he said.
But two recent polls show Americans oppose airstrikes, with a Pew Research Center survey showing 48 percent opposed to 29 percent in favor and a Washington Post-ABC News poll showing 59 percent opposed and 36 in support.
On Friday Obama received some international backing when ten members of the Group of 20 joined the United States in a joint statement accusing the Syrian government of carrying out a chemical weapons attack on civilians last month and calling for a strong international response against the government of Syrian President Bashar Assad. The statement stopped short of explicitly calling for military action against Syria, but administration officials argued that it amounted to support of Obama's move toward targeted military strikes.
The countries signing the statement with the U.S. were Australia, Canada, France, Italy, Japan, South Korea, Saudi Arabia, Spain, Turkey and the United Kingdom.
Other countries along with Russia and China voiced their opposition to the military action, including India, Indonesia, Argentina, Brazil, South Africa and Italy.
"The use of force against a sovereign nation is only possible as self-defense — and Syria hasn't attacked the United States — and on approval of the U.N. Security Council," said Russia's President Vladimir Putin. "Those who do otherwise place themselves outside the law."
British Prime Minister David Cameron supports military intervention, but the British Parliament opposed him and so he says his country won't be part of any action. Still, he argued that an international response is needed and shouldn't be held up by the U.N. Security Council. "If we say that there can only be a response if the U.N. Security Council votes for it, we are in fact contracting out our foreign policies, our morality, to the potential of a Russian veto. I think it's a very misguided approach," he said.