Eagles enter Kelly era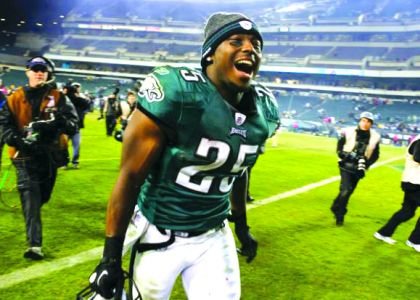 The Andy Reid era has officially come to an end in Philadelphia and for the first time in 14 years there's a new sheriff in town.
The Eagles are coming off a 4-12 season in 2012, their worst record of Reid's tenure, which led to his firing. Enter Chip Kelly, a man who won 46 games in four seasons as head coach of the University of Oregon, including three Pac-10/12 conference championships and two Bowl Championship Series games.
Kelly is expected to bring an up-tempo style to the Eagles, as well as a much stronger running game. Kelly may not be able to run his entire arsenal he had at Oregon, but he has the football mind to craft his own game plan based on what he has to work with.
Offense:
It was unknown who will start at quarterback as Michael Vick and Nick Foles battled for the job throughout training camp and preseason. Kelly will lean towards the most mobile and consistent quarterback among the two. Foles has a strong arm, and while not as mobile as Vick, he can get rid of the ball quickly.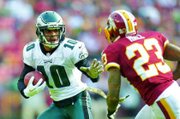 For the style of offense that Kelly wants to run, Vick is the best fit. His strong arm and ability to run puts him ahead of Foles for the position. Rookie Matt Barkley will likely be the third-string quarterback this year. He could wind up as the starter for the Eagles in the future.

The biggest criticism of the Reid era, was that he was too pass heavy in times where he had talented running backs. Fans who screamed for more running should be excited this season.
Expect a heavy dose of LeSean McCoy and Bryce Brown, as the Eagles could run the ball 55-60 percent of the time. And with a much-improved offensive line (with Jason Peters returning, Lane Johnson being drafted and Todd Herremans moving back to guard), McCoy and Brown may have plenty of room on the field to work with. Look for McCoy, to have a breakout season under Kelly's new system.
Wide receiver will be one of the toughest positions with a question mark entering the season. DeSean Jackson is the only receiver that is locked in. The Eagles lost receiver Jeremy Maclin for the 2013 season when he tore his ACL in training camp. This was a huge blow for the offense that is supposed to be based on speed.

Jason Avant has great hands and is a solid number three, but he can't replace what Maclin brings to the table. Riley Cooper has shown flashes, but will he be able to set aside the controversy that plagued him this summer, and have a break-out season? Damaris Johnson may be small, but he looks to be the punt returner for now. It should be interesting to see how the receiving core shapes up once the season starts.
Tight end may be the favorite position for Chip Kelly after he signed James Casey from the Texans in free agency and drafted Stanford TE Zach Ertz (another Pac-12 player). Casey is the prototypical H-back as he can line up at both tight end and fullback. The mismatches he creates for this offense give Kelly even more options on play calling in the passing game.