Gloucester County NAACP Celebrates Unsung Heroes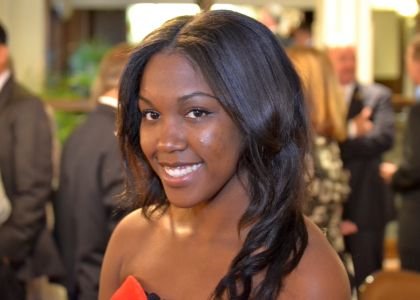 The Gloucester County branch of the NAACP celebrated the unsung heroes of the community at its 2013 Image Awards held on Oct. 27.
Sixteen individuals were honored at the NAACP's fifth annual awards ceremony at Auletto Caterers in Woodbury. The honorees were nominated by members of their communities who felt they made a positive impact on the citizens of their neighborhood.
"It's [the awards ceremony] a way to recognize so many unsung heroes," said Gloucester County NAACP Treasurer LaTanya Nelson. "A lot of times they've passed away before they had a chance to be recognized."
Lucille Pfleeger, Joseph W. Devine, Eileen Lucarini, Dr. Robin Smith, Dr. Ali Houshmand, Robert Only, Eric Brown. Pearis Bellamy, Darryl Washington, Rev. Irvin Coleman, Barbara Wallace, Karen Hill, Donna Evans, Chief Rafael Muniz, Teah Hughes and Nada Mousa were all recipients of NAACP Image Awards.
Hughes earned the President's Youth Award for her work at the Ronald McDonald House, volunteering at an animal shelter, feeding the elderly and planting trees.
"Receiving an award from the NAACP is a really big honor," Hughes said.
Gloucester County NAACP Vice President Denise Witherspoon said the yearly event is not only a great way to honor do-gooders in the community, but also a great networking event. Community members have a chance to mingle with CEOs and other influential people.
"The awards are one of our [Gloucester County NAACP] most exciting events of the year," said Gloucester County NAACP President Loretta Winters. "We get a chance to honor unsung heroes who are out helping the community. It's an honor to honor them."
Keynote speaker Leonard Fitts said the event provided a great opportunity to recognize those doing community service. Often times, many are unaware of the work volunteers do in the community.
"We leave here today hopefully recommitted to the mission of our beloved NAACP. We need to do more with more. Our forefathers and civil rights heroes did so much more with less they beat lynching, slavery, Jim Crow, the KKK," said NJSC President-elect Richard Smith. "Harriet Tubman got 500 slaves out of slavery. She didn't know what Twitter was, she didn't even have a car, they did more with less and we need to do more with more.
Smith also urged those in attendance to get out and vote in the November election and to get those they know out to the polls.
"Never has it been more important than now to vote your values," he said.
Master of ceremonies Dr. Warren Wallace said the NAACP is an organization that is still fighting for civil rights. This past year, people in Gloucester County were denied entry into a retail store because of their race. There is a need and a desire to maintain this organization, he said.