NBC pulls the plug on 'Ironside'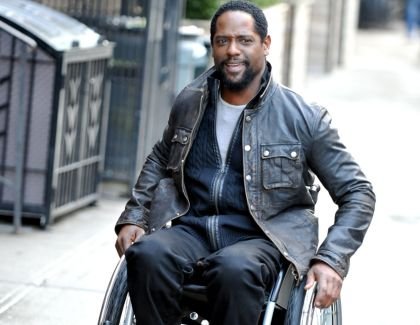 After much anticipation and media hype, NBC's reinterpretation of the classic TV show, "Ironside," has been canceled after just three episodes. Underwood played the wheel-chair bound detective Robert Ironside, who did not let his disability cripple his ability to solve crimes or romance the ladies. The freshman drama opened to an underwhelming 1.3 rating with adults 18-49 and 6.8 million viewers the first Wednesday after premiere week. Underwood's last prime time show for NBC, the sci-fi drama "The Event," where he played the president of the United States, was also given the axe after dwindling ratings. It could have been because of all of those confusing flashbacks.
The talented Underwood, who studied musical theater at Carnegie-Mellon, became a star with his break out role in the 1985 film, "Krush Groove," which was followed by a slew of work, including the hit series "L.A. Law," the film "Deep Impact" and "Dirty Sexy Money."
Underwood is currently working on the film, "Macbett," a modern-day retelling of Shakespeare's "Macbeth," scheduled for release in 2014. Underwood will play the character Banquo. He will be joined by Terrence Howard, who will play, Macbett, and Sanaa Lathan who will play Lady Macbett.
"Ironside" will be replaced by new episodes of "Dateline."
Follow me on Twitter @ShondaMcclain