Stop the Shutdown, Prevent Economic Meltdown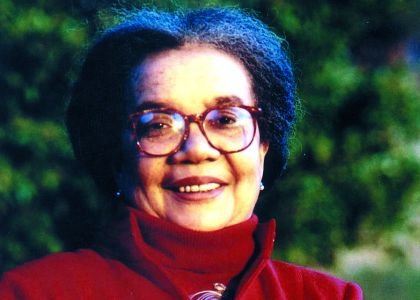 Since the government was forced to shut down on October 1st one of the most common refrains has been that some members of Congress are acting like children—or, more accurately, worse than most children. Even five-year-olds understand that quitting the game and taking the ball home because the other team won't give you your way is wrong. Extremist Republicans in the U.S. House of Representatives continue to hold funding for the federal government hostage for the second week in a row, opposing a clean extension of government funding without conditions. Their actions as they refuse to do their constitutionally mandated duty are harming the economy and countless real children and families across the country.
Fortunately, some of the programs families with children depend on aren't affected by funding tied to the shutdown, including Medicaid, the Children's Health Insurance Program, and the Supplemental Nutrition Assistance Program (formerly Food Stamps). There are others, including many education programs, where funding has already been provided for the year. However, many other federal programs that help low income families meet everyday needs have been forced to stop operating due to the shutdown, including some of the same programs already hit hard by sequestration cuts earlier this year. Children have only one childhood. Every day that children are being denied early education and food causes lasting damage to their chances of living to their full potential.
The Special Supplemental Nutrition Program for Women, Infants and Children (WIC) is without its regular funding due to the shutdown, leaving at risk nearly nine million pregnant women, recent mothers, and their children under age five who rely on the program's supplemental vouchers for healthy food, expensive infant formula, and other necessities. Fifty-three percent of all infants born in the U.S. are fed through the WIC program. The U.S. Department of Agriculture originally estimated that state funds and contingency funds would be enough to cover only a week of nutritional supports during the shutdown. Fortunately the Department this week transferred unspent funding from last year to states to avoid shutdowns through the month of October—but not beyond. Some states have already stopped applications for new benefits because they are unsure of what will happen next month.
Head Start serves more than one million poor children, who are particularly in need of early education programs to succeed and thrive. Twenty-three Head Start programs servicing nearly 19,000 students across 10 states and Puerto Rico did not have access to federal funding on October 1st because the U.S. Department of Health and Human Services could not process Head Start grants due to the shutdown. Head Start grantees are funded on a yearly basis, and for some that grant year begins on October 1st. When these programs didn't receive their annual grants as scheduled, they were forced to close their doors and furlough their workers unless they had alternative sources of revenue. At the end of the first week of the government shutdown, seven Head Start programs in six states (Alabama, Connecticut, Florida, Georgia, South Carolina, and Mississippi) were closed, leaving 7,195 of our nation's most vulnerable children without access to Head Start. These programs were able to reopen thanks to a private pledge of $10 million from John and Laura Arnold. Under sequestration Head Start already had to cut 57,000 children from the program.