Buono hopes all female ticket will unseat Christie
Glenn Townes | 10/10/2013, 12:23 p.m.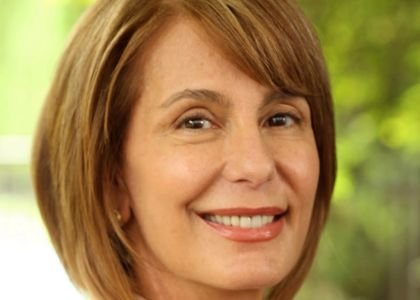 Despite being at least 20 percentage poll points behind incumbent Chris Christie, Democratic governor hopeful Barbara Buono is banking on the notion that a history making all female ticket will topple Christie from his perch as head of the Garden state.
Earlier this year, Buono easily won the Democratic primary for governor---a victory that put her on a crash course encounter with the formidable Christie. In August, she selected state labor leader Milly Silva as her running mate, with the hopes that a Latina would boost her chances of becoming governor. Silva is the state president of the New Jersey division of the Service Employees International Union (SEIU), a powerful and rapidly growing union organization based in Washington, D.C. Silva has been a vocal critic of the Christie camp. The selection of Silva surprised many politicos across the state, as there had been speculation that Buono would select a high-profile African American as her lieutenant governor. However, one key endorsement Buono received is from Newark mayor Cory Booker. At a media breakfast in Newark back in April, Booker said, despite being a friend of Christie, that he would support his Democratic Party nominee Barbara Buono for governor. Booker said, "Barbara Buono knows what the people of New Jersey want when it comes to an effective governor. She knows the issues."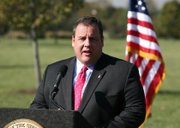 Buono, a state senator since 2002, has been critical of the Christie administration and among other things, accused the Republicans of falling short on issues related to minorities across the state and not following through on promises. Buono was criticized for making a disparaging comment about Christie at an event following a huge Jersey shore marketing advertising campaign this summer. Buono said, "I don't know about you, but seeing Chris Christie frolicking on the beach wouldn't make me want to go to the Jersey shore!" Critics said the comment was a mean-spirited attack against the governor's obesity.
The Buono campaign has been short on money and support from fellow Democrats, according to various sources. The lack of name recognition and an overwhelming approval rating for Christie by Republicans and Democrats continue to be the biggest obstacles for the Buono/Silva ticket. Additionally, Christie's handling of relief efforts following Hurricane Sandy and most recently, the massive fire at the shore community of Seaside Park, are the major obstacles to Buono's to unseat Christie, according to some.
"A lot of people just don't know who she is or what she has done for the state as senator," said resident, Joanne Leach of Plainsboro. "Chris Christie has done so many positive things for the state as governor and deserves a second term." According to various state polls, Christie holds anywhere between a 20 to 30 percent lead over Buono. Election Day is November 5th.