Nia Long dishes on interracial dating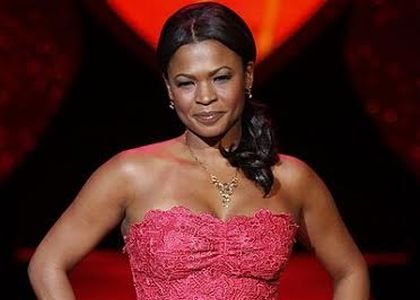 In the new film, "The Best Man Holiday," which earned more than $30 million its opening weekend (stunning some industry insiders who still believe Black people do not support good Black films), Nia Long's character Jordan is involved in an interracial relationship that raises the eyebrows of her onscreen friends, including Harper (Taye Diggs) who teases her about dating "a white boy" played by actor Eddie Cibrian.
According to the film's director, Malcolm D. Lee, it was Long's idea to tackle the issue of interracial dating – which is more common than ever, but still has a polarizing effect on some.
"I thought it would be nice to add a little salt to the pepper. A little cream to the coffee," Long told MadameNoir.com.
"They meet because of the social worlds that they're in and it works," Long said. "When something works you don't judge it based on what package it comes in. You judge it on how it makes you feel and if it works for your life."
According to the most recent census, 25 percent of the marriages of Black men in 2010 were interracial.
A 2010 Pew Research Study found that 15.1 percent of all new marriages in the United States were between spouses of a different race or ethnicity from one another and among all newlyweds, 9.4 percent of whites, 17.1 percent of Blacks, 25.7 percent of Hispanics and 27.7 percent of Asians married someone whose race or ethnicity was different from their own.
"We're living in a modern world where it happens and it's OK and it's no disrespect to any Black man," Long said. "I love Black men, but the reality is the sistas are marrying white men and the brothas are marrying white women and that's the world that we live in. And it's not to be judged, and I think if it works for you then embrace it."
Follow me on Twitter @ShondaMcClain