November BUZZ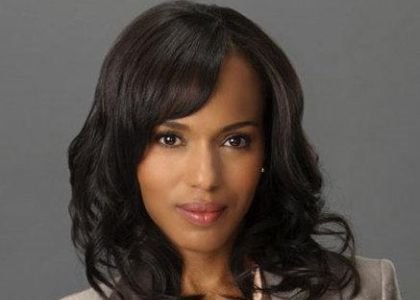 Not only can you dress like "Scandal's" Olivia Pope – power suits inspired by her character are being highlighted by Saks Fifth Avenue – you can have her glowing skin, as well. Actress Kerry Washington, who breathes life into television's favorite gladiator, has just inked a deal with cosmetics giant Neutrogena.
"I never wanted to partner with a company where I felt like I was losing myself and my sense of authenticity," Washington tells People. "This is really about working with a company I respect and admire."
And the gifts keep coming. Washington hosted "Saturday Night Live" on Nov. 2 with special musical guest, Eminem.
---
If you were ever married to or dated a celebrity – no matter how minor the celebrity or brief the marriage ¬– you, too, can be on television. Joining the reality TV circus is Kevin Hart's ex-wife, Torrei Hart. She has signed on to star in the new show, "Atlanta Exes," a spin-off of the successful VH1 show, "Hollywood Exes," which follows the lives of the ex-wives of Prince, Will Smith, Eddie Murphy and R. Kelly.
Torrei will be joined by a slew of other bitter and not-so-bitter ex-wives, including Tameka Raymond (Usher's ex), Christina Johnson (Cee-lo Green's ex) and Kim Elba (Idris Elba's ex).
According to EurWeb.com, Torrei joined the cast to show people who she is – because, obviously, people are chomping at the bit to know. "In the past I've been put out in the press, people have this assumption about me, and it's a way for people to really get to see who I am. I want to do the show. I think it's a great opportunity. It's a great platform, and I'm excited about it."
---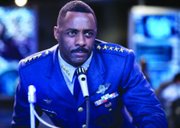 This may come as a surprise, but sexy British actor Idris Elba, who played the suave drug dealer Russell "Stringer" Bell on "The Wire," admits that he barely ever watched the HBO drama that made him a star. He said in the November Playboy that it was not because he did not like the show, it was because he is too critical of his own work.
He also said that before he got his role on "The Wire" he was unemployed and dabbled in drugs.
"It was a wickedly tough time," said Elba, 41. "I lived in a van for about three months. I'd had three or four years of unemployment, not getting acting jobs. I was watching Denzel Washington and Wesley Snipes and saying, 'I can do that. I can be right there with them.' My (then) wife was about eight and a half months pregnant by the time I got the news I was going to be on "The Wire." If I didn't get it, I was going to leave the U.S.
"… I didn't start smoking weed until later in life. I'm not gonna lie — I've tried everything, just between you, me and the people who read this magazine. I've tried it all. I played one of the biggest drug dealers in the world on TV, so you think I'd know what I was talking about."