Jersey Shore reopens after Hurricane Sandy
Officials say most resort towns restored, open for business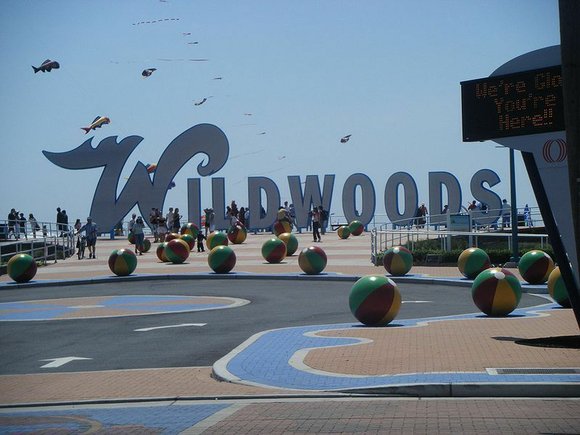 Repair the damaged. Rebuild the destroyed. Re-open for summer. That is the goal of the Jersey
Shore, which welcomed the official start of its high season Memorial Day Weekend.
Eight months after being devastated by Superstorm Sandy, which slammed the New Jersey coast
last fall, submerging most of the Jersey shore in sea water and damaging or destroying nearly
350,000 homes statewide, bulldozers have come, gone - and come back again. Hard fought
government assistance has started to trickle down to some the most needed areas and one of the
most iconic landmarks on the Jersey Shore, the Jet Star roller coaster in Seaside Heights, which
plunged into the murky depths of the Atlantic Ocean on Oct. 29, 2012, has been demolished and
exhumed from its watery grave.
Although the recovery continues in drips and drabs, the Jersey Shore Convention and Visitors
Bureau said the Jersey Shore is "open for business," stating on its website, "The recovery process is
still underway in some towns, however, most towns are up and running with a resolve to restore
business as usual. Restaurants, theaters, historical programs, hotels, bed and breakfasts and
hundreds of small mom and pop shops in Jersey Shore towns are open for business and need your
support!"
In 2012, tourism accounted for 7 percent of the gross domestic product in New Jersey and the state,
particularly the shore areas, are eager to lure tourists back. This has been aided by a $30 million
federally funded advertising campaign emphasizing the shore's recovery with ads featuring Gov.
Chris Christie and his family.
Christie is confident that New Jersey is ready for summer. He said the tourism season will not be
put off.
Some of the towns ready to welcome summer tourists include Asbury Park, Atlantic City and Ocean
City.
Asbury Park celebrated the reopening of its famed boardwalk - which sustained $3 million in
damages - in May with a ribbon-cutting ceremony and giving away 1,000 daily beach passes for the
summer season.
The historic shore town boasts one of the best free, life guard protected beaches in the state,
eclectic shopping, great restaurants and fantastic views of the newly restored Paramount Theater
and Convention Hall.
The first Saturday of each month, the city celebrates "First Saturday Asbury Park" and restaurants
and shops open late to accommodate visitors.
New to Asbury Park this summer is the Silver Ball Museum, which houses antique pinball games
that can be viewed and played.
Atlantic City is also betting on a strong comeback this season. The city is working to dispel the
perception that the glittering gambling town was destroyed by Sandy. Although casinos were shut
down for an unprecedented five days following the hurricane, they sustained very little damage and
Atlantic City's historic boardwalk remained intact.
They have also launched an ambitious advertising campaign showing people jogging on the
boardwalk and enjoying Atlantic City's exciting nightlife.
"I think the message here is that ... we're open for business. We're in great shape physically and,
quite honestly, we need your help," Liza Cartmell, president of the Atlantic City Alliance, which is