When a stroke happens, every second counts
Neurological Illness & Treatment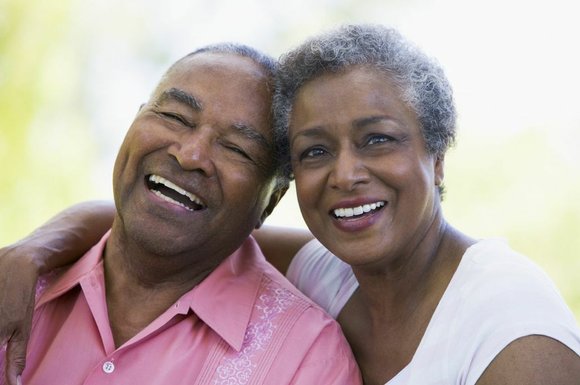 "Seconds literally count when you're having a stroke, and it's critical that stroke patients get the right treatment as quickly as possible," said Scott Burlingame, M.S.N., Stroke Program manager at Inspira Medical Center Vineland. "All of our Inspira Medical Centers have earned Primary Stroke Center designation by demonstrating that we have a well-developed plan and the necessary expertise to help patients access prompt treatment from a team of stroke experts."
Prompt treatment can save lives, reduce disability
When a patient with stroke symptoms enters the doors of the Emergency Department, the stroke response team, comprising an ER physician, an ER nurse, neurologist, computed tomography (CT) technologists, laboratory technicians and a radiologist, is activated. This team acts immediately to provide the right series of tests to determine stroke. Within 25 minutes of the completed tests and scans, the CT scan results will be interpreted by a radiologist and neurologist and passed to the ER physician and neurologist to make a diagnosis.
"We have available a board-certified neurologist to direct the patient's emergency care, including the recommendation of using tissue plasminogen activator [tPA]," Burlingame said. "When we're able to administer tPA, we can break up the blood clot that causes the stroke and sometimes even reverse the damage that has already occurred."
While tPA is a "miracle drug" of sorts for patients who have suffered a stroke, national guidelines require that it be administered within three hours of the onset of stroke symptoms. Patients suffering a hemorrhagic stroke, or brain bleed, are not candidates for tPA.
"The biggest barrier to providing stroke care is that patients don't recognize stroke symptoms and fail to seek immediate care," said Burlingame, who adds that stroke is the fourth leading cause of death and the leading cause of permanent disability in America. The signs and symptoms of a stroke are the following.
• Sudden numbness or weakness of the leg
• Sudden confusion or trouble understanding
• Sudden trouble seeing in one or both eyes
• Sudden trouble walking, dizziness, loss of balance or coordination
• Sudden severe headache with no known cause
If someone shows any of these symptoms, immediately call 9-1-1 or emergency medical services.
The stroke teams at Inspira's Medical Centers in Elmer, Vineland and Woodbury are committed to saving lives and reducing the incidence and severity of permanent disability in local stroke patients. Through continuing staff and community education, and partnerships with regional comprehensive stroke centers, area residents who have a stroke can be assured that expert diagnosis and treatment are rapidly available.
Inspira Medical Center Vineland and Inspira Medical Center Elmer were the first members of the Capital Health Neurosciences Network. Working closely with Capital Health when specialized care is needed, patients are rapidly transferred to the Capital Institute for Neurosciences. There a team of expert's offers advanced medical and surgical treatment for all cerebrovascular conditions, including stroke, brain aneurysms and brain diseases. Capital Health also supports Inspira Health Network staff with educational opportunities to help provide top-notch neurologic care, allowing more patients to stay close to home. Inspira Medical Center Woodbury was one of the first New Jersey participants in the Jefferson Neuroscience Network. Through this collaboration, Jefferson and Inspira Medical Center Woodbury are able to provide some of the most sophisticated care and expertise available to patients with time-sensitive neurovascular diseases.