Former U.S. Rep. William Gray hailed as 'transformative leader'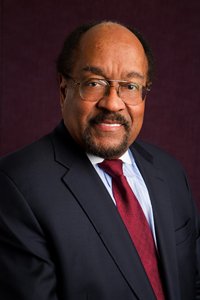 Former U.S. Rep. William H. Gray, III, who rose to influential positions in Congress while remaining pastor of Bright Hope Baptist Church in north Philadelphia for over three decades, has died. He was 71.
Gray passed away suddenly while in London with one of his sons to attend Wimbledon tennis championship, said a family spokesman.
Gray was elected as a Democrat in Congress in 1978 and served as budget committee chairman and majority whip.
In 1991, he resigned to run the United Negro College Fund. In 1994, President Bill Clinton named him special advisor on Haiti.
Gray succeeded his father as pastor of Bright Hope in 1972 and held that position until 2007.
Congressman Chaka Fattah D- PA released the following statement following the sudden passing of Gray:
"The people of Philadelphia and all across America has lost a great friend and advocate. Congressman Gray served with extraordinary distinction in the Congress. He was a leader with huge impact for middle class and under-served Americans.
"His dedicated leadership benefited the people of Philadelphia. He never lost sight of the needs of those in the urban community. "
Fattah credited Gray with helping to develop housing for low-and middle-income residents through the nonprofit Union Housing Corp. and with providing federal resources for renovations that made Philadelphia's Amtrak station 'one of the best, most efficiently run train stations in the nation."
U.S. Sen. Bob Casey (D-Pa.) called Gray "a tireless advocate for the people of Philadelphia and a trailblazer for a new generation of African American elected officials."
Philadelphia Mayor Michael Nutter called Gray "a transformative leader among leaders" and ordered flags at all city building to fly at half-staff.