December BUZZ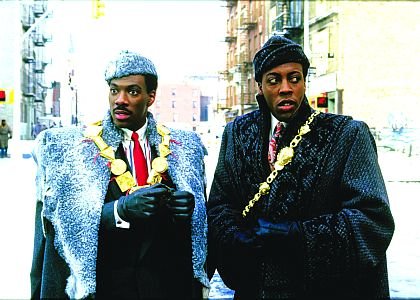 The Eddie Murphy and Arsenio Hall comedy "Coming to America" is celebrating its 25th anniversary.
This year marks the 25th anniversary of the Eddie Murphy and Arsenio Hall comedy "Coming to America." On a recent appearance on "The Arsenio Hall Show," Murphy explained why there was no sequel to the cult classic.
"When 'Coming to America' came out, it was a bunch of lawsuits," said Murphy.
"There was some dude who was claiming he was the prince. I be out in the club and this African dude would roll up on me and say, 'I am the real prince! You stole my life from me! And I want my money! I'll kill you!"
Murphy, who claims to be semi-retired from making films, is concentrating on his music career. Although he has not released an album in 20 years, he has never stopped making music and he plans to release his new album, "9," next year.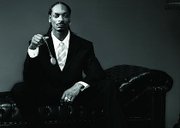 In the meantime, you can watch the video for his single, the Reggae-tinged "Red Light" with Snoop Lion, on YouTube. While chatting with his old pal, Arsenio Hall, Murphy also revealed that his duet, "Party All the Time" with the late funk master Rick James, was James' highest charting record. Who knew!
In addition to his music, the Oscar-nominated actor is working on a "mockumentary" about his life, which will involve a fight with Stevie Wonder, which should be hilarious. He said this is preparation for his long-awaited return to the stage. We can't wait.
Singer/rapper Cee Lo Green is facing serious charges. He is accused of drugging a young woman with MDMA, better known as Ecstasy or Molly. "The Voice" star could face up to four years in prison if convicted. He has pleaded not guilty.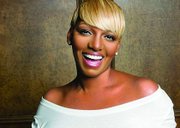 The "Real Housewives of Atlanta" star, NeNe Leakes feels blessed to be alive. The reality TV star was hospitalized recently for blood clots in her lung - known as a pulmonary embolism. She said she was not feeling well and was short of breath and went to the hospital – just in time.
"I'm thankful to be alive as the doctor advised me that most people don't recognize the symptoms of blood clots and don't go to the doctor and that's when the big problems start happening," she wrote in a statement. "Contrary to published reports I did not have a heart attack."
Pulmonary embolisms can be deadly if not treated in time. Rapper Heavy D and actor Dennis Farina died from pulmonary embolisms and music mogul Vincent Herbert and tennis star Serena Williams were treated for the life threatening condition.
In other "Housewives" news, New Jersey stars Joe and Teresa Giudice face new charges in federal court. The couple initially pleaded not guilty in July to 39 counts of conspiracy to commit mail and wire fraud, making false statements on loan applications and bankruptcy fraud. Now authorities allege the couple lied on another mortgage loan application stating that Teresa earned $15,000 a month as a real estate agent, when in fact, she was not employed.