Our Relevance in a Diversified State
John E. Harmon, Sr. | 12/2/2013, 10:52 a.m.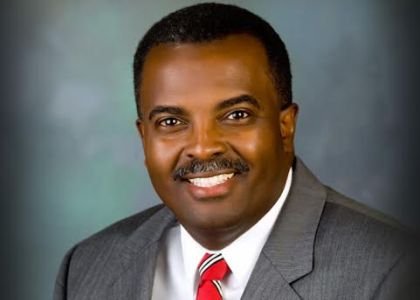 The African American Chamber of Commerce of New Jersey, Inc. (AACCNJ) was established in June 2007 with a mission to promote African American businesses, implement programming to strengthen communities whose predominate population is African American through a strategic alliance with the government, corporate, and community sectors throughout New Jersey.
According to the 2007 U.S. economic census, African American businesses grew from 36,000 to 66,000.
A 66 percent increase, the largest of any business group in New Jersey. These businesses generated approximately $4.5 billion in annual revenues, up from $3.2 billion from the previous census. A deeper dive into these statistics, you would soon discover, one of the most significant challenges facing African American businesses; 93 percent are sole proprietorships. Translation, African American businesses are not creating jobs, for a number of reasons; limited capital and capacity, marginal strategic relationships within critical components of New Jersey's economy, lacking a shared vision on cooperative economic development strategies.

In sum, it appears to be an insurmountable obstacle to overcome in order to produce a stronger economic outlook for the African American sector in New Jersey. The aforementioned, represent the primary reason (s) why the AACCNJ was created; first acknowledge the aforesaid, then foster relationships with those whom possess the resources and where withal to work in partnership with the AACCNJ to improve the economic standing of the African American community while enhancing the overall competitiveness of New Jersey.

This model is not new; it has been existent in the United States beginning with Booker T. Washington, who established the Negro Business League in 1900, which consisted of 40 chapters between Maryland and Texas, followed by the creation of the U.S. Chamber of Commerce by President Taft in 1912.
The U.S. Chamber, today, represents the largest business organization, in the world, promoting capitalism and free enterprise. In New Jersey, many of the 140 mainstream Chambers have adopted the U.S. Chamber model which has led to a greater level of economic vibrancy amongst their constituency compared to those of the African American community. Again, this underscores why the AACCNJ was established; to serve as the vanguard for the African American community by implementing a comprehensive educational and economic agenda to restore relevance through engagement of the mainstream and leveraging our purchasing and political power.
Specifically, African Americans spend over a trillion dollars annually in goods and services across the United States. Those dollars contribute to the success of America's leading Fortune 500 Companies, a number of which reside in New Jersey. Many of these organizations provide handsome dividends, stock options and life styles for their executives and shareholders. The residual effect of our annual trillion dollar investment, underwrites number of things for the recipients; lavish homes in the best neighborhoods, the best K-12 schools and colleges and universities for their children and grandchildren, retirement plans, etc. Clearly, I do not take issue with our capitalistic system; however, I do have an issue with the lack of reciprocity from a number of New Jersey corporations, wherein, there is a direct correlation from our consumer dollars.