Oprah Winfrey discriminated against in Switzerland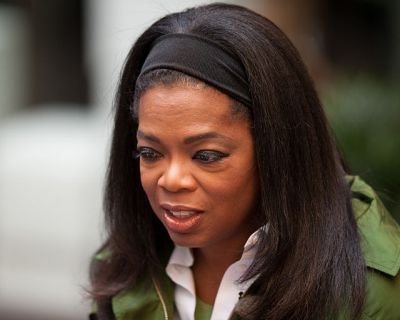 Even America's richest African-American woman finds it difficult to shop while Black. Billionaire media mogul Oprah Winfrey says she still experiences discrimination – most recently while shopping in Switzerland.
Winfrey said a store clerk at Trois Pommes, a ritzy boutique in Zurich, refused to show her a black, crocodile-leather Tom Ford handbag, telling Winfrey she would not be able to afford the $38,000 price tag.
"She said: 'No, no, no, you don't want to see that one. You want to see this one. Because that one will cost too much; you will not be able to afford that,'" Winfrey said during an appearance on "Entertainment Tonight" to promote her new movie, "Lee Daniels' The Butler," opening in theaters on Aug. 16. "And I said, 'Well, I did really want to see that one.' And she refused to get it."
The Swiss obviously are not familiar with the OWN network nor do they know that Winfrey raked in $77 million in the year ending in June, according to Forbes magazine.
Embarrassed by the gaffe, Swiss tourism officials were quick to offer apologies.
"We are very sorry for what happened to her, of course, because we think all of our guests and clients should be treated respectfully, in a professional way," Daniela Baer, a spokeswoman for the Swiss tourism office, told The Associated Press.
The boutique's owner, Trudie Goetz, called the incident a "misunderstanding."
Winfrey was in Switzerland to attend the wedding of her good friend, Tina Turner, who recently renounced her U.S. citizenship to live amongst the Swiss.
Editor note: Winfrey now says she's sorry the story has received so much media attention.

Follow me on twitter @shondamcclain