Booker wins Democratic primary for US Senate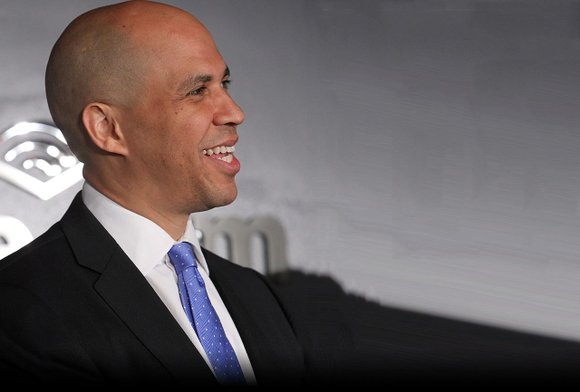 Newark Mayor Cory Booker won the Democratic primary in the New Jersey's special U.S. Senate race primary Tuesday, reports the Associated Press.
Booker won the special primary election for the seat held by Sen. Frank Lautenberg until his death in June. The winner of the special general election will fill the remaining 15 months of the term of Lautenberg, who died June 3 at 89.
The Newark mayor handily defeated his opponents, Reps. Frank Pallone and Rush Holt and Assembly Speaker Sheila Oliver. Former Bogota mayor Steve Lonegan easily won the Republican primary.
Booker and Lonegan will now compete in the Oct. 16 special general election.
Booker, 44, took the oath of office as Mayor of New Jersey's largest city on July 1, 2006 following a sweeping electoral victory and was re-elected to a second term on May 11, 2010.
His administration is credited with several improvements in Newark including reducing crime and increasing economic development.
According to Newark's official Website, "On April 1, 2010, the City of Newark experienced its first homicide-free month in more than forty years and was recognized in July 2008 for leading the nation among large cities for reductions in shootings and murders, achieving decreases of more than 40% reductions in both categories. Radical transformation of the Newark Police Department under Mayor Booker's leadership, together with the deployment of over 100 surveillance cameras throughout City, has led to Newark setting the nationwide pace for crime reduction."
The mayor is also credited with launching a $40 million transformation of Newark's parks and playgrounds through a public/private partnership. His administration also claims to have doubled affordable housing production.
Booker rose to prominence as Newark's Central Ward Councilman, where he served for four years from 1998-2002.
He has been recognized in numerous national publications, including, Time, Esquire, Black Enterprise (naming him to the Hot List, America's Most Powerful Players under 40) and The New York Times Magazine and has many celebrity supporters including television personality and businesswoman Oprah Winfrey.
Booker is an advocate for education reform and school choice. He is a member of numerous boards and advisory committees including Democrats for Education Reform, Columbia University Teachers' College Board of Trustees and the Black Alliance for Educational Options.
Booker received his B. A. and M. A. from Stanford University, a B. A. in Modern History at Oxford University as a Rhodes Scholar, and a law degree from Yale University.