Tamar Braxton talks about the challenges of motherhood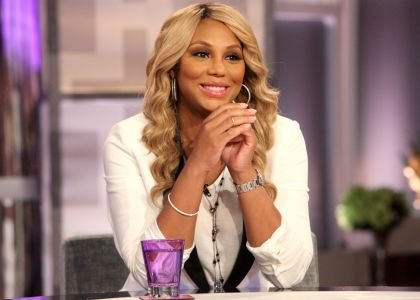 Outspoken reality TV star and new mom Tamar Braxton recently confessed that motherhood has not been all butterflies and roses.
"The Real" co-host revealed on "Good Morning America" that she had a hard time bonding with her son, Logan, now two months.
"I loved him, you know," she told GMA's Abbie Boudreau. "But I wasn't like 'oh, gosh, yes my baby, ooh,' you know. It wasn't that. It was more like what do I do now, you know?"
Braxton said that she did not feel connected to Logan because he was having a hard time breast-feeding. "And when he didn't latch on and when I couldn't produce milk I just felt like, 'Is this the wrong child?' You know what I mean? 'Am I the wrong mother?'"
Braxton said she felt so uncomfortable being a mother that she did not change Logan's diaper for the first week and a half after his birth, leaving diaper duty to her husband, music mogul Vincent Herbert.
"I was questioning my motherhood. … Like, is this a mistake that God made? Or like, is this something that I need to hand over to my husband because he and the baby connected instantly. And I wanted that. And I guess I was a little jealous, pretty much. Am I being really honest here? I guess I am," she told Boudreau.
Braxton is not alone in her feelings of post-partum inadequacy. According to research 20 to 30 percent of new moms feel this way. The good news is that over time, those feelings change, as they eventually did for Braxton after Logan began breast-feeding.
Braxton is busier than ever. The "Love and War" singer is co-host of the new talk show, "The Real," as well as filming her reality TV shows, "Tamar and Vince" and "Braxton Family Values," but she said motherhood is her priority.
"I am very happy. I feel complete … he is the best thing that ever happened to me," Braxton said of Logan.
You can follow me on Twitter @shondamcclain