Rowan University continues expansion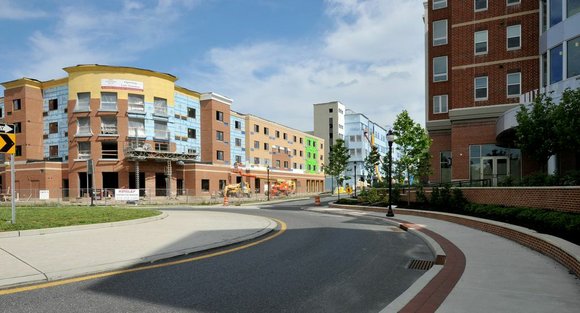 Rowan University officials say it's an exciting time at the university.
What was once a small teachers college is now growing into a major public research university with increasing enrollment, expanded programs and student housing.
Rowan University in Glassboro, NJ was founded in 1923 as Glassboro Normal School on a twenty-five acre site donated by the town. The school became New Jersey State Teachers College at Glassboro in the 1930s, and Glassboro State College in 1958. Starting in the 1970s, it grew into a multi-purpose institution, adding programs in business, communications, and engineering.
It was renamed Rowan College of New Jersey in 1992, after Henry Rowan and his wife Betty gave the school $100 million, at the time the largest gift to a public college. It became Rowan University on March 21, 1997, when it won approval for university status from the New Jersey Commission on Higher Education.
In the fall of 2012, Cooper Medical School of Rowan University opened in Camden; it was the first public medical school in New Jersey not associated with the University of Medicine and Dentistry of New Jersey (UMDNJ).
On July 1, Rowan University became the newest public research university and is one of three state-recognized research institutions, along with Rutgers University and the New Jersey Institute of Technology. The changes are the main pieces of a major reorganization of New Jersey's higher education system.
UMDNJ's assets will be divided, with Rutgers getting most of them, including two medical schools. Rowan gets UMDNJ's School of Osteopathic Medicine in Stratford, and University Hospital in Newark becomes a standalone entity. Rowan will be the second university in the United States to offer both an M.D. and D.O. program.
"This is the greatest opportunity for the university to really step back and try to re-engineer a new institution for this century," said Rowan President Ali Houshmand, a mathematician and engineer by training.
For the School of Osteopathic Medicine (SOM), merging with Rowan comes at a good time.

"Some programs may have opportunities for growth, expansion and even potential relocation," said SOM dean, Dr. Thomas Cavalieri, who notes that because the Stratford schools are overflowing past their space capacity, he welcomes the relationship with Rowan.
In addition to merging systems and marrying cultures, Rowan administrators have sought and received all of their needed accreditations, received approval for three masters and doctorate-level degrees, and created a school for biomedical sciences and engineering.
By being a public research university, Rowan will bring in more state funding per student, create an easier path to recruiting top faculty members and students, and expand enrollment. The school already is seeing some benefits from its new status.
The state announced in April it would borrow $1.3 billion to pay for construction projects on public and private university campuses. Rowan's share of that is $118 million, second only to the $357 million set aside for Rutgers. The amount also is nearly $25 million more than any of eight state colleges — the group that Rowan previously belonged to — are in line to get.