NABJ elects Bob Butler as president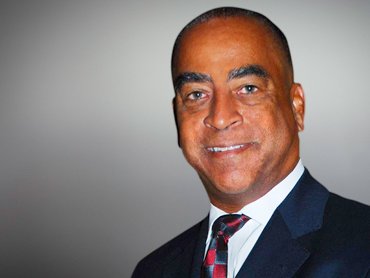 The National Association of Black Journalists (NABJ) elected Vice President of Broadcast Bob Butler as the 20th president of the association. Butler is an award-winning multimedia journalist at KCBS radio in San Francisco, CA.
Butler was elected at NABJ's 38th Annual Convention and Career Fair at Gaylord Palms Resort in Kissimmee, Florida. This year's convention theme, "People, Purpose, Passion: The Power of NABJ."
Butler received slightly more votes than Sarah Glover, a past president of the Philadelphia Association of Black Journalists. He succeeds as NABJ president Gregory Lee Jr., Executive Sports Editor, Sun Sentinel in South Florida.
In his bio on the KCBS website, Butler said: "I've been part of coverage that won numerous national awards, including the earthquake and the 1991 East Bay Hills fire. I've covered storms, floods, crime, politics and I love to find a curious or humorous angle whenever possible. A lot of times the news is bad, so you've got to make the listeners smile when you can."
"One of my missions is to get more young people, especially those of color, interested in careers in radio news." Butler became a mentor for the National Association of Black Journalists radio projects in 2000.
The NABJ is an organization of journalists, students and media-related professionals that provides programs and services to and advocates on behalf of black journalists worldwide. Founded by 44 men and women on December 12, 1975 in Washington, D.C., NABJ is the largest organization of journalists of color in the nation.